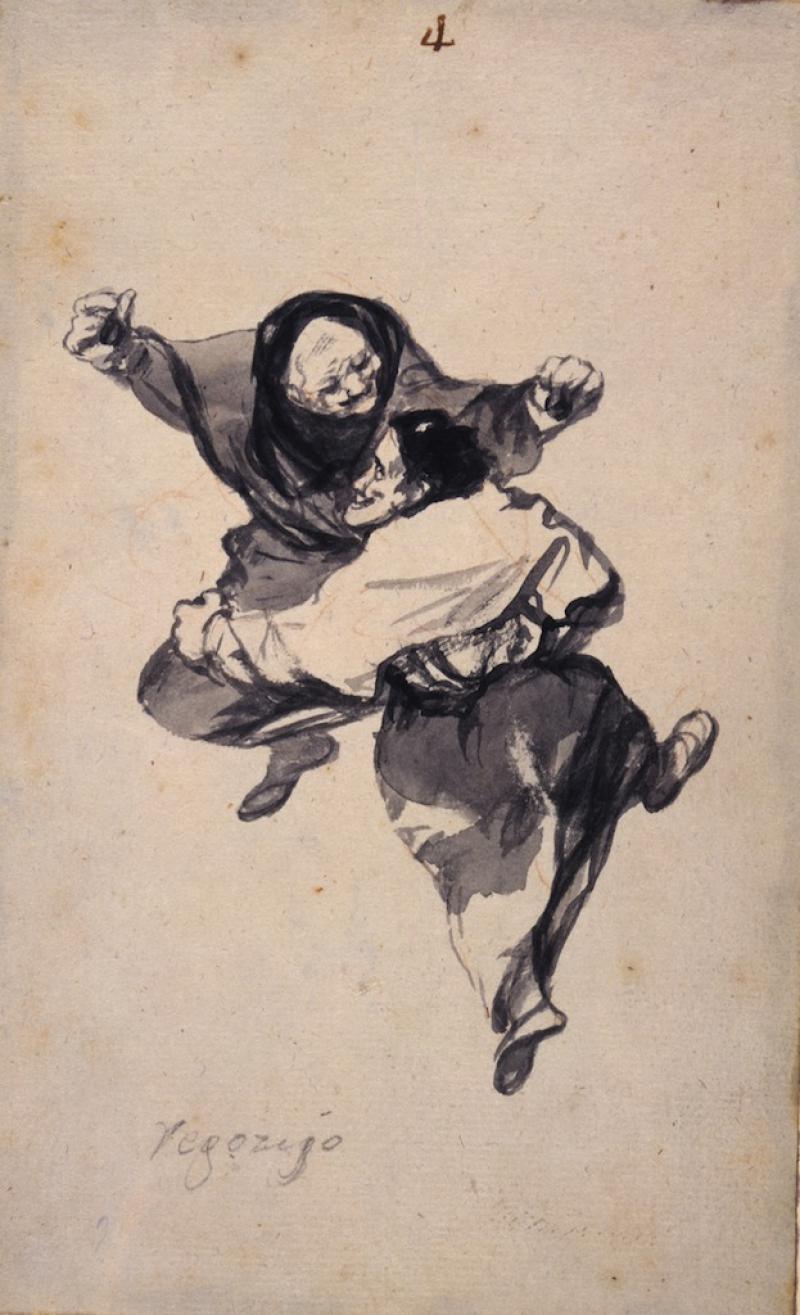 Review our Calendar for upcoming sessions and keep an eye on this page to learn about future Movement topics. See our blog for details and drawings from past sessions.
Classes run on a thematic rota and are held Tuesdays from 6:30 to 8:30pm. Please see the About page for more information.
Movement
Our next movement session on Tuesday 17th November 2015 will focus on dancing with castanets inspired by Goya's Sevillanas dancers.
Building from the Anatomy class and looking forward to the Historical Technique class this session shows the part of the musculature studied the previous week in action by recreating short and moving poses from subjects of the draughtsman-or-woman from the coming week.
As the model slowly moves through a limited sequence of motions, participants are encouraged to relax their hands and minds and to feel for contour, directional movement, a point of pivot, a felt mass, the rise and fall or simply the intuited flow of the figure.
Sessions involve slow steady building of movement complexity and speed, providing an excellent opportunity for experimentation with rapid notation, memory training, or simply immersing oneself in dynamism of rhythmic forms.
Level of tuition – assistance available on request.
Upcoming Sessions
TBA